Diabetes support whenever you need it
Diabetes support whenever you need it
Discover Accu-Chek engage™, the only program of its kind designed to offer simple diabetes support to help you manage your diabetes at your own pace.
We understand that diabetes management comes with many twists and turns. It can be challenging to stay motivated and maintain a healthy lifestyle. This is why we developed engage.
The engage program is exclusive and free to Accu-Chek Guide users. Developed in consultation with Dr. Michael Vallis, a professor in psychology, the program will simplify the management of your diabetes by providing you with personalized information and support. The program is accessible online (i.e. through a smartphone, laptop or tablet), 24/7, whenever you need it.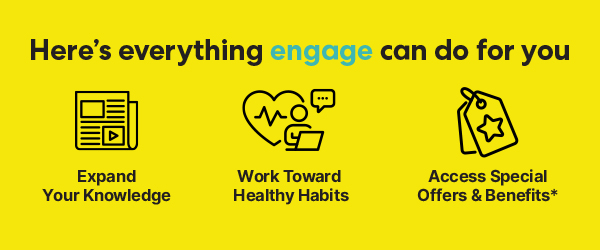 Stay in the know
Easily access information and interactive content on a wide range of topics such as:
Diabetes basics, management and complications;
New diagnosis or starting a new treatment;
Diet, nutrition, physical activity and body care;
Managing mental health and diabetes-related stress;
Glucose monitoring, hyperglycemia and hypoglycemia;
Insulin, medication, injections and needles;
The Accu-Chek Guide system and the mySugr app;
Actively manage your health
The engage program helps you to identify habits you are ready to work on, stay motivated, and overcome barriers.
Sign up today to start benefiting from everything the program has to offer and if you don't have an Accu-Chek Guide meter yet? Click here to obtain one.
To see our current offers available in the engage program, visit ExploreEngage.ca
* Subject to availability.
Get 24/7 diabetes support

Join the Accu-Chek engageTM program and access many resources along with special offers