Here's everything
engage

can do for you

Expand your knowledge
Articles, Short Videos
and Learning Modules

Work toward healthy habits
Set Personalized Goals
& Receive e-Coaching

Access special offers & benefits**
Enjoy exclusive promotions
and perks
Explore the different sections of the engage program
With articles and short videos on topics such as:
Diabetes basics, management & complications
New diagnosis or starting a new treatment
Diet, nutrition, physical activity & body care
Managing mental health & diabetes-related stress
Glucose monitoring, hyperglycemia & hypoglycemia
Insulin, medication, injections & needles
The  Accu-Chek Guide system & the mySugr app
Discover in-depth video series on topics such as:
Psychological aspects of living with diabetes
Diabetes 101
Oral and injectable antihyperglycemic medications
Eating for people living with diabetes
Grocery shopping for people living with diabetes
Hypoglycemia
Preventing long term complications
Is it possible to change? Yes, I can!
By setting goals around:
Healthy eating
Physical activity
Blood glucose monitoring
Medication adherence
Stress management
Body care
The eCoach is there to support you by:
Providing you with customized resources, information and recommendations, and
Delivering encouragement and nudges along the way, based on your engagement with the program.
Our current offers available in the program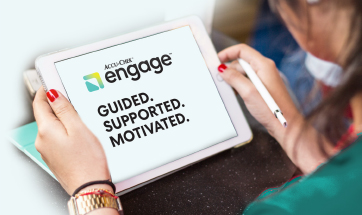 Win a tablet computer!1
By signing up to the engage program today, you get a chance to live the full digital experience of the program by opting to enter our contest to win a tablet computer.
Enjoy a free gift !2
Free gifts always feel good! To thank you for joining the engage program, you can redeem this special offer to receive a colourful silicone case, a nutrition tool, a logbook and more.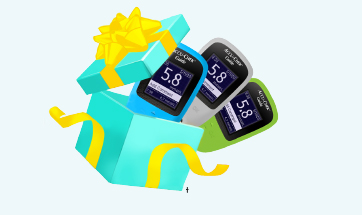 ** Subject to availability.
1 Contest ends March 31, 2023. For complete contest rules, click here.
2 Conditions apply.
ƚ Image for illustrative purposes only, does not necessarily represent the current offer.