 Better connected.
Better decisions.
Meet the

Accu-Chek® Connect

system

See how the Accu-Chek Aviva Connect meter works with an app and online portal to let you log, view and share data without ever writing in a logbook. Whatever you choose, now you have the tools to see the big picture.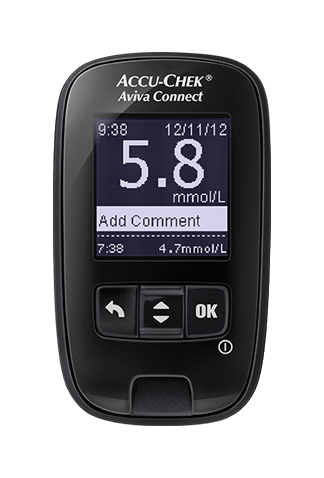 Accu-Chek Aviva Connect wireless blood glucose meter
Automatically send test results to an app on your smartphone and an online portal.
Accurate blood glucose results in just 3 steps
Easy-to-read, backlit display
Easy-to-test Accu-Chek Aviva strips
Quick and comfortable Accu-Chek Softclix lancing device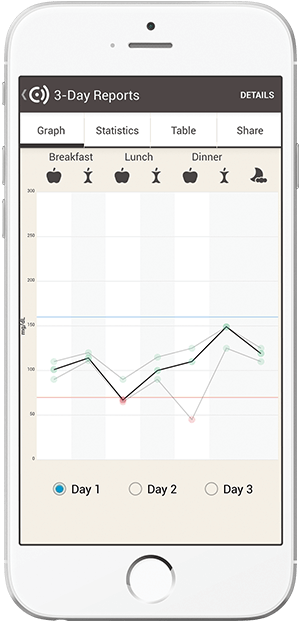 Accu-Chek Connect app
Automatically track results—no more written logbook.
View results and trend graphs
Text results to a parent or caregiver
Add meal photos to help estimate carbs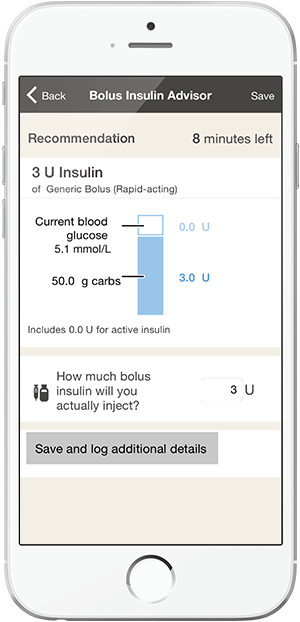 Accu-Chek Bolus Advisor
Use the app's insulin calculator to enjoy a meal without the math.1
Calculate precise insulin needs based on current blood glucose, estimated carbs and insulin on board
Determine personal settings with your healthcare professional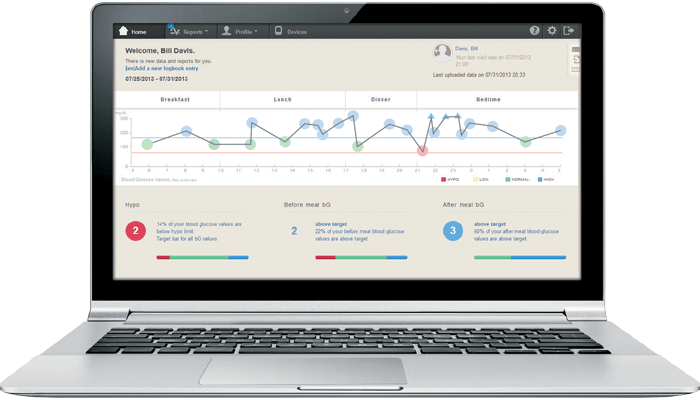 Accu-Chek Connect online portal
Store your diabetes management data in the cloud for anytime, anywhere access.
Securely access information from your mobile device or desktop
Easy-to-understand charts help you spot trends and patterns
Meter data doesn't need to be downloaded during office visits, saving time for everyone